I must admit that I have installed window tint on nearly every type of vehicle you can imagine during my nearly 30 years in the window tinting industry, but this was a first for even me. This totally custom, 6×6 Jeep was being built to be sent to Indonesia. The owner wanted a 5% privacy window tint installed all the way around. After discussing the options, we chose to go with a Llumar ATC Window Tint.
The Llumar ATC line features color-stable technology ensuring this window tint will really go the distance. Of course, you want your interior to look just as fantastic for just as long. That's why we combine our advanced deep-dye technology with 99% UV protection. This added feature helps keep your upholstery, dash, and other interior finishes from cracking, fading or looking anything less than factory-fresh.

One more look at this awesome vehicle before it heads for life in Indonesia.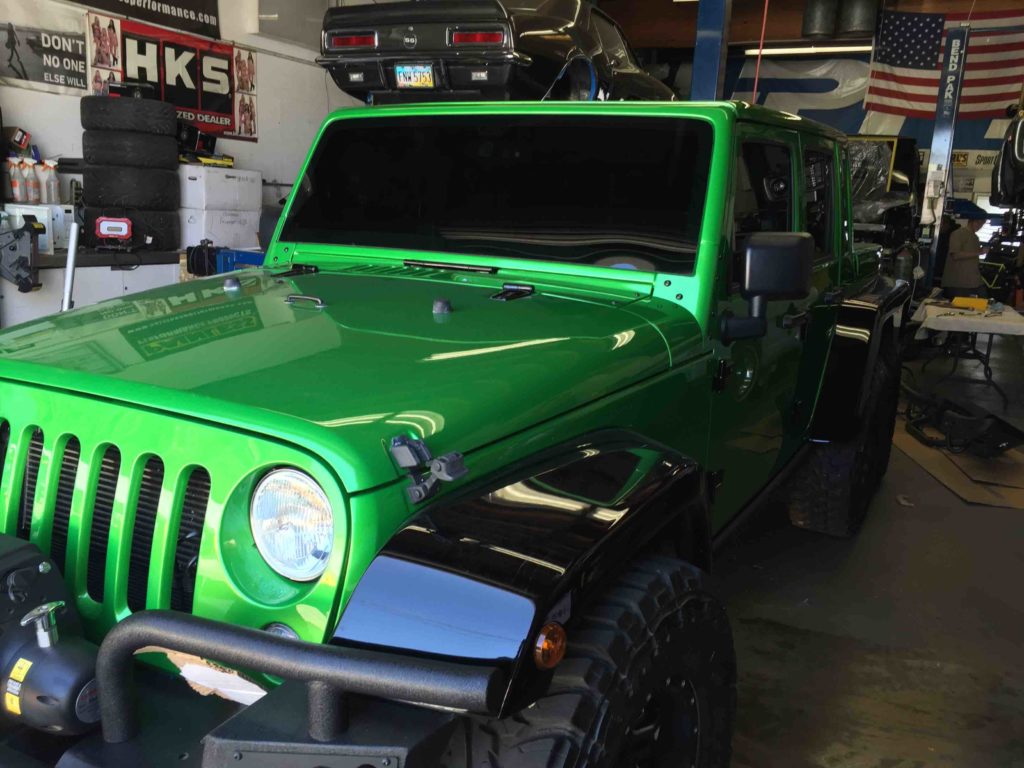 If you would like more information about our automotive tinting options, you can click HERE or you can contact us today by calling 714-812-8451 or emailing us at info@sundialmobiletint.com. We would be happy to provide you with a free, no obligation assessment and estimate for your specific vehicle.